5 Best Things about Sanibel Island
PUBLISHED: February 27, 2014
I talk about how great it is to live on Sanibel Island a lot. As a wrap up for the month, I thought I'd share with you my top 5 favorite things about the island I call home. I was inspired to do this by Sundial Resort's 14K in 2014 Facebook contest, which asked fans to list their top 14 favorite things about the resort. The winner even got a free 2-night stay!
Without much further ado, here's why I think living on Sanibel Island is tops!
Beaches – It's beaches, beaches everywhere! We have 5 different beaches here and were even named one of Smarter Travel's Top 10 Beach Towns in Florida.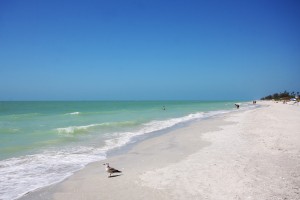 Shelling – Over 250 different species of shell can be found along the beaches of Sanibel Island, making it the Shelling Capital of the World. Check out this great Sanibel Shelling blog – I Love Shelling


Nature/Preservation – Two-thirds of the island is protected as preserves. A simple bike ride will take you through nature trails, give you a chance to spot the hundreds of animal species that inhabit the island and leave you never wanting to leave it all behind for concrete and skyscrapers. Visit the Sanibel Captiva Conservation Foundation (SCCF) for what's being done.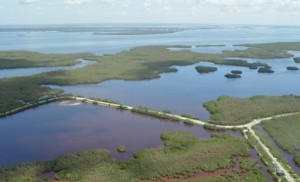 Independent Businesses – It is refreshing to run your errands, go shopping, go out to eat, whatever, and be continuously interacting with local businesses unique to the island. An ordinance was passed many years ago that banned any franchises and chains from the island. The few exceptions to this rule were built prior to its existence and grandfathered in. (To find a list of some of the independently owned businesses, use this Independent We Stand Search Tool)
Weather – As you know, I love to brag about our amazing year-round weather. For a real comparison of temperatures overall, check out Sanibel Seasons: What the weather is like year round.