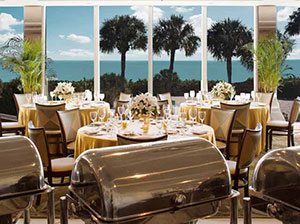 THANKSGIVING ON THE GULF
Join us on Thursday, November 22 for a bountiful Thanksgiving Buffet overlooking the Gulf. For reservations, please phone 239 989 1160. Seatings are available at 1, 3, 5 and 7 PM with live entertainment offered from 1-9 PM. Adults: $55, Children ages 4-12: $27, Children 3 and under: Free (plus tax & gratuity)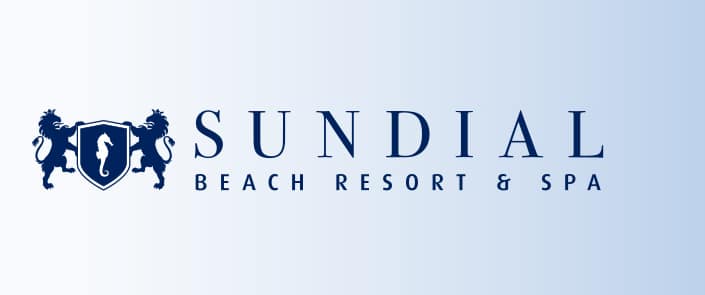 Thanksgiving Dinner Menu
Candied Pumpkin Seeds, Maple Cream
Selection of Local Greens Toppings from the Fields and Assorted Dressings with Jicama, Radish, Cherry Tomatoes, Mushrooms, Carrot, Bacon Bits, Croutons, Dried Cranberries, Walnuts, Shaved Romano Cheese and Anchovies, Ranch, Cabernet, Balsamic and Caesar Dressing Roasted Tomato and Pearl Mozzarella Cocktails
Local Blue Cheese, House Cured Bacon Lardons and Roasted Pine Nuts
Salami and Flavored Salamis, Soppressata and Speck Coppa Ham, Prosciutto, Bresaolo, Mortadella, All American Artisan & International Cheese Specialties, Sliced Fruit and Berries Display
Marinated Mussels and Clams Old Bay Citrus-Poached Shrimp Crab Leg Clusters Oysters on the Half Shell Assorted Freshly Prepared Sushi
Chef Attended Risotto Station
Creamy Parmesan Risotto with Your Choice of Pesto, Roasted Butternut Squash, Wild Mushroom, Peas, Shrimp
Whole Boneless Turkey with Bread and Sausage Stuffing Cranberry Sauce Giblet Gravy
Horseradish Sauce and Au jus.
Green Peppercorn and Shiitake Mushroom Demi-Glace
Bourbon Pecan Roasted Sweet Potatoes Sour Cream Mashed Potatoes with Chives Caramelized Brussel Sprouts with Pancetta Balsamic Glazed Green Beans with Pearl Onion and Mushrooms
Traditional Sweet Potato Pie
Assorted Mini Pastries and Petit Fours
Banana Fosters Bread Pudding
Call 239 989 1160 for reservations. For Thanksgiving, Christmas and New Year's Eve menus and information, visit sundialresort.com/dine/holidaydining.