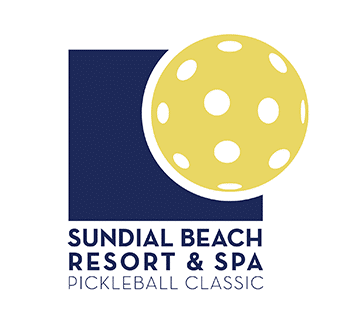 November 3nd – 5th, 2017
Ready your paddles for the first annual Sundial Beach Resort & Spa Pickleball Classic. Voted best Full Service Resort and Best Pickleball,Sundial is proud to host Men's Doubles, Women's Doubles and Mixed Doubles on twelve new state-of-the-art courts.
Schedule
Friday, November 3rd
Women's Doubles by Skill and Age Group
Friday, November 3rd
Players Party, 7 PM
Saturday, November 4th
Men's Doubles by Skill and Age Group
Sunday, November 5th
Mixed Doubles by Skill and Age Group
REGISTRATION FEES
1st Event $30
Additional Event(s) $15 Each
Registration includes free shirt and Players Party.
Players wanting to bring a guest may do so for $20 payable at the door.
Ball will be the "Dura 40".
A special $159 rate (Studio or Island Suite) is available for players and their families and includes breakfast for two and a waived resort fee ($65 savings)*. When you're not on the courts, take advantage of complimentary kayaks, paddleboards, bicycles, five resort pools and much more.