GRAND OPENING: Slice of Paradice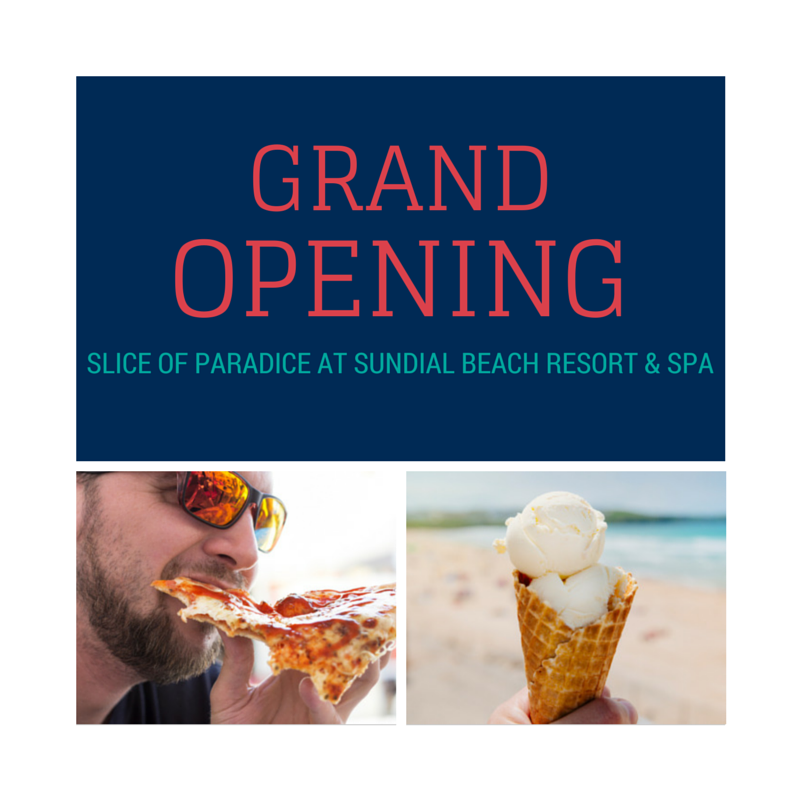 It is a new year for new beginnings at Sundial Beach Resort & Spa and tomorrow is the official Grand Opening of Slice of Paradice! We invite locals and guests to stop by for a hand-dipped scoop of ice cream or cheesy slice of pizza.
Our Newest Dining Option
The addition of Slice of Paradice  is a convenient spot for Sundial's guests and visitors to grab a snack or to stop for a treat on the way to-and-from the pool and beach. This new dining option is also a fast and affordable place to grab food for a sunset stroll on the beach or a family picnic by the pool!
What's on the Menu?
To browse all the delicious options that will be offered at Slice of Paradice, check out the menu, below:
HAND SCOOPED ICE CREAM
Nothing beats the taste of a creamy, cold scoop or two of ice cream after a day spent by the pool or beach in the warm Sanibel Island sunshine. Slice of Paradice offers guests the choice of a variety of hand-dipped flavors including:
Island Delight – Our Signature Flavor
Vanilla Bean Speck
Chocolate
Strawberry
Chocolate Chip Cookie Dough,
Birthday Cake
Bubble Gum
Strawberry Cheese Cake
Butter Pecan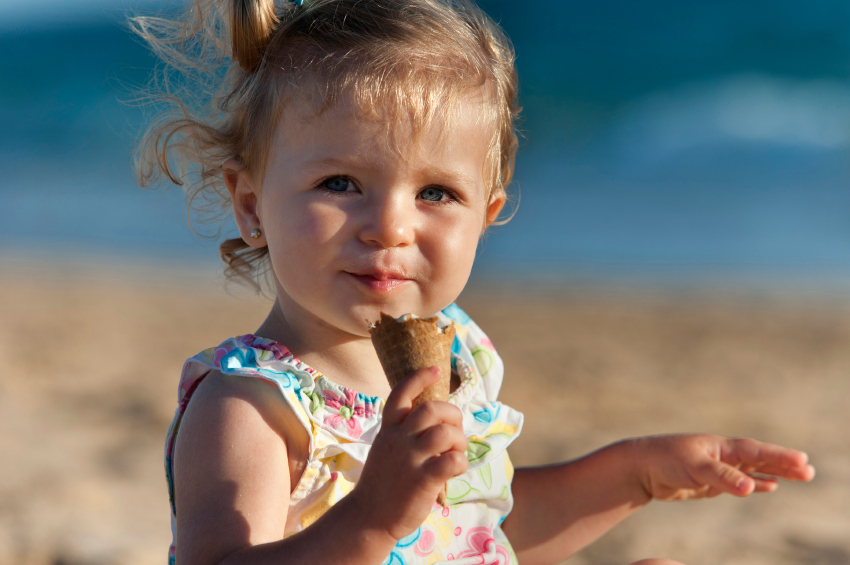 Guests can also choose what their ice cream will be scooped into with choices including: 
Waffle Cone
Cake Cone
Cup
All cones, ice cream dishes and sundaes are priced at $4 per single scoop and $6 for a double scoop. Sundaes are priced based on the assortment of toppings chosen by the guest.
PIZZA BY THE SLICE
Pizza is a great meal to enjoy at the beach, by the pool or lounging in your room. Guests and visitors can stop by Slice of Paradice anytime during shoppe hours for 'Hot & Ready' Pizza by the Slice with choice of cheese slices priced at $4 and pepperoni priced at $5.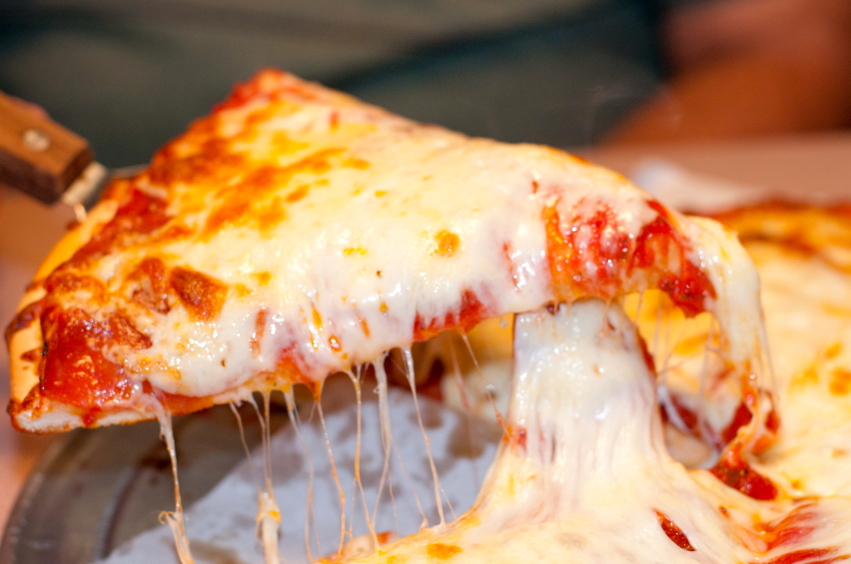 SPECIALTY PIZZAS
Slice of Paradice also has menu options for pizza lovers who enjoy indulging in extra toppings. Guests can order any of the following 18-inch 'Specialty Pizzas' for just $23:
Margherita
Meat Lovers
White
"Build Your Own" Pizzas
Guests can also make their own culinary creation with Slice of Paradice "Build Your Own" pizza ordering option priced at $18 for a basic 18-inch cheese pizza and an extra $1 for each additional topping with options including:
Sauces
Cheeses
Meats
Veggies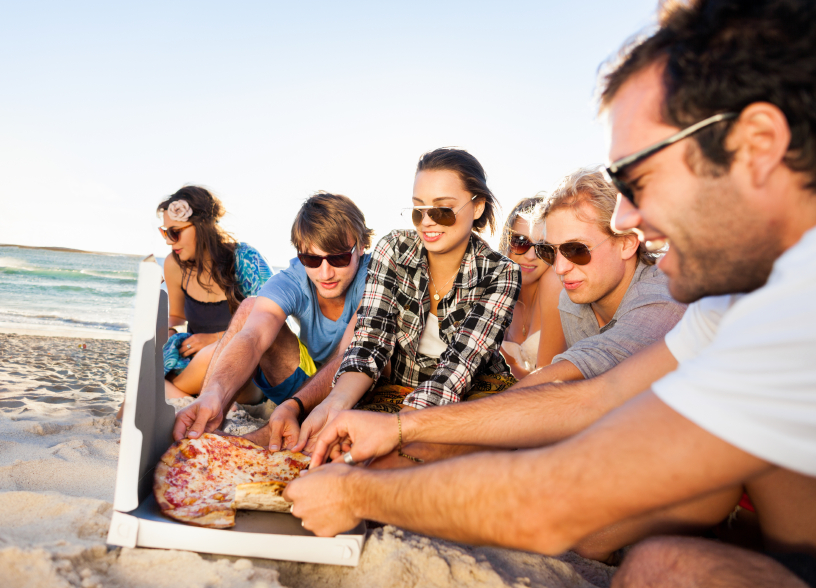 Customizing a pizza is an affordable option for feeding the whole family or sharing among friends.
GRAB & GO SALADS
Slice of Paradice also has quick and healthful items including the 'Grab & Go Salads' priced at $10 for a House or Sundial Caesar Salad with choice of dressing including:
Ranch
Lite Italian
Blue Cheese
Caesar
'Grab & Go Salads' are also a great side item to add to pizza items or to munch on in between meals.
Hot Dog & Chips
For just $5 Slice of Paradice offers an all beef Nathans Hot Dog with a side of chips – the perfect meal for moms to grab on the go to the pool or when heading back from the beach.
BEVERAGES
With so many treats and eats to choose from at Slice of Paradice, we know you are going to need a refreshment to wash it all down. Slice of Paradice has $3.00 beverage options including a variety of 16 oz fountain drinks and 16 oz Sundial Bottled Water. For alcoholic beverages and beer, guests can head outdoors to Turtles Pool & Beach Bar or indoors to the Sea Breeze Café. For happy hour times and drink specials, click here.
For regular Sundial Beach Resort & Spa news, updates and travel tips, check our blog or follow us on Facebook, Twitter, Instagram, Google+ and Pinterest.