New Year's Eve Grilled Pineapple Passionfruit Mimosa Recipe
Your guests' eyes will sparkle when they spy this bubbly creation at your New Year's Eve celebration. Bring a taste of the Gulf to your late night soiree with our Grilled Pineapple Passionfruit Mimosa recipe.
Ingredients:
6oz Prosecco Sparkling Wine
1oz Passionfruit Puree or Nectar
1oz Pineapple Juice
Dash of Nutmeg to finish
Directions:
In a champagne flute, fill the glass ¾ full with Prosecco.
Once the bubbles settle, pour in 1oz each of passionfruit puree or nectar and pineapple juice.
Top with a small dash of nutmeg and garnish with a wedge or ring of grilled pineapple on the rim.
Toast to a wonderful New Year. Happy 2018!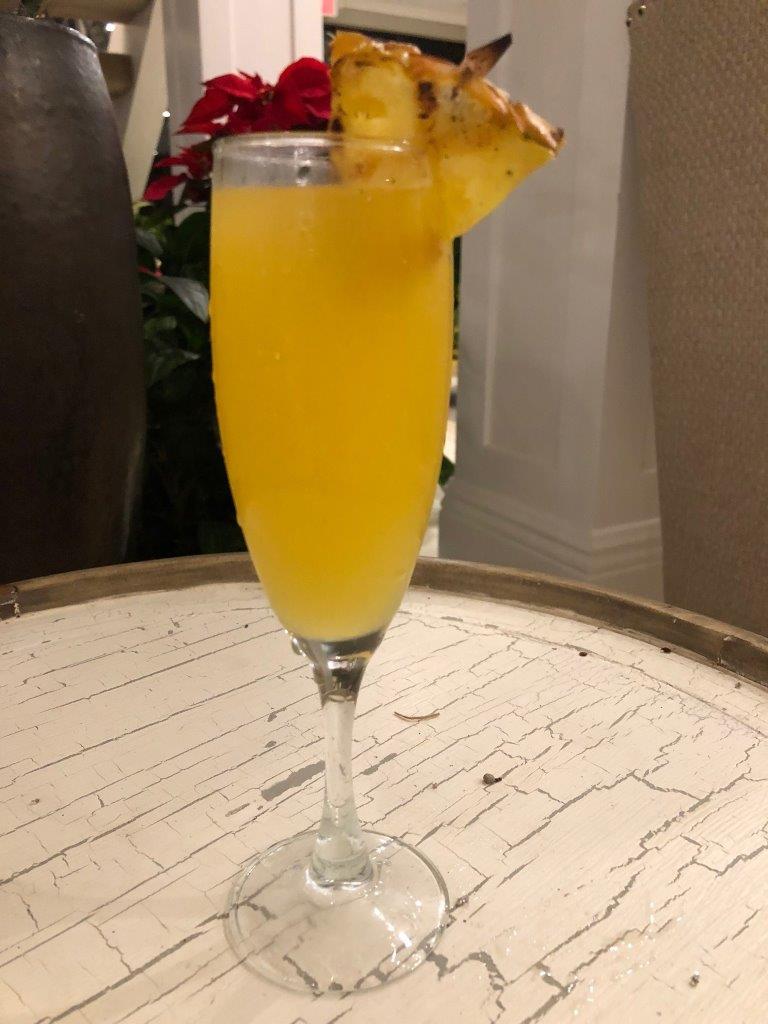 Prefer to spend NYE at Sundial? Learn more about how we're ringing in the new year by clicking here.