Stir Things Up With Signature Wedding Drinks
When it comes to planning the perfect wedding, we all know that personalization is the key. How can you make the wedding and reception truly your own?
Have you considered offering signature wedding drinks at your reception? This could be the bride and groom's favorite cocktail beverage. Or go with his and her signature drinks, a favorite of the bride's and a favorite of the groom's. Of course you would still offer the full bar of your choosing for your guests, but these two drinks would be special. Special drinks for a special couple's wedding – how personal is that?
Here at Sundial Beach Resort & Spa, with its many venues and breathtaking views of the Gulf of Mexico, we specialize in one-of-a-kind weddings perfectly customized to the bride and groom. Whether you're planning an intimate beach wedding or going all out with 250 guests, we've got you covered. Our catering staff can work with you to plan the perfect food and beverages for your wedding, including your specialty bride and groom wedding cocktails. Name each after yourselves – The Jonathan and The Amelia for example, or come up with your own clever names, like a Mint To Be Mojito or the ones we've listed below.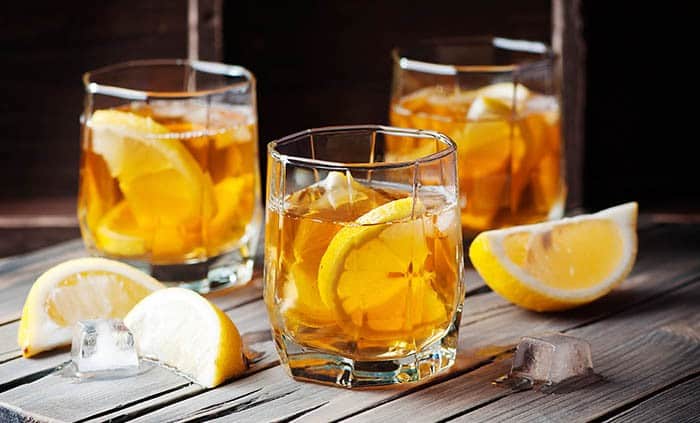 You and your groom may already have your favorite cocktails in mind. But if you need some ideas, consider the following signature wedding drinks from Sundial,  The Knot and Martha Stewart Weddings for your upcoming celebration:
Something Borrowed and Blue
If you're still looking for the "something borrowed, something blue," consider the Blue Martini. You can say you borrowed this from your friends at Sundial, who borrowed it from The Knot. And if you have this color blue in your wedding, you may like this drink even more.
Ingredients:
1 ½ ounces vodka
½ ounce Blue Curacao
Splash of white cranberry juice
Lime wedge, for garnish
Directions: Add ice to shaker. Stir or shake and strain all ingredients except lime wedge into a martini glass. Garnish with lime wedge.
Something Old and New
With the blue out of the way, here's the Old and New, a great cocktail for the summer. You can have a pitcher of Old and New made and ready to serve guests.
Ingredients:
20 ounces gin
20 ounces dry gin
30 ounces water
15 ounces bianco vermouth
5 ounces maraschino liquor
Grapefruit bitters
Directions: Mix all ingredients except the bitters in a gallon pitcher and then chill. Pour about 4.5 ounces of the mixture over cracked ice in a mixing glass, add a dash of bitters and stir. Next, strain into a rocks glass over a large ice cube and garnish the drink with an orange twist.
Classic Pimm's Cup or The Hailey
This drink features a lovely pink hue and offers some tasty fruit too, if that's your liking. You can always change the drink name to your own if you'd like.
Ingredients:
Pimm's No. 1 – a gin based liquor
Sparkling lemonade or lemon-lime soda
Strawberries, cucumber, mint, oranges to garnish
Ice
Directions: Mix one part Pimm's No. 1 with three parts chilled lemonade. Add mint, cucumber, orange and strawberry. Serve immediately.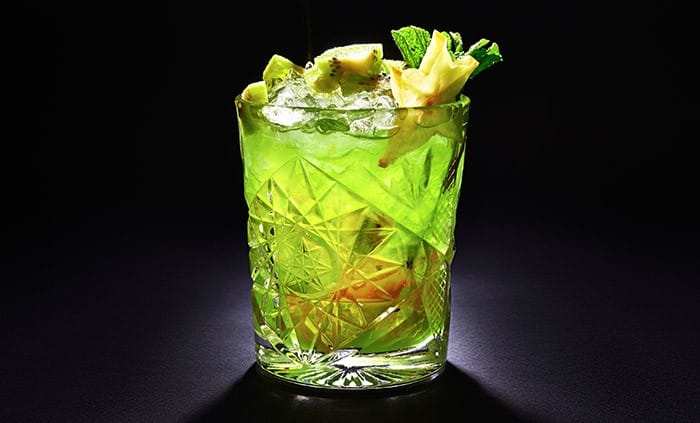 Starfruit Kiwi Smash
This drink could be perfect for your summer wedding. And you'll love the colorful starfruit in the Starfruit Kiwi Smash.
Ingredients
¼ cup cold green tea
½ cup white grape juice
1 cup seltzer water
2 ounces vodka
1 starfruit, sliced into thin stars
1 kiwi peeled and sliced into disks
Directions: Mix all of the liquid ingredients and add one to two sliced starfruit and kiwi to garnish. Serve in a tall glass over ice.
Sundial Signature Cocktails
Your guests are sure to love Sundial's signature cocktails. These are always very popular with our resort guests and dinner guests at our restaurants. Our Sea Breeze Sunrise features Smirnoff vodka, red cranberry juice, and pineapple juice. Our Sundial Sunset features Captain Morgan White and Spiced Rums, blackberry brandy, crème de banana, orange juice, pineapple juice and Grenadine. These are available at all times here at the resort.
What do you think about these signature wedding drink ideas? If you're ready to start planning the wedding of your dreams here at Sundial Beach Resort & Spa, contact us today.