Sundial's National Seafood Month Celebration
October is a month of culinary celebration, and we aren't talking about Halloween treats– it's National Seafood Month! This month-long celebration was created in support of the nation's seafood market and the overall health benefits of seafood consumption.
We are seafood-lovers, here at Sundial Beach Resort & Spa! And you won't find better or fresher seafood than what is served along the Gulf Coast shores of Sanibel Island.
Meet the Chef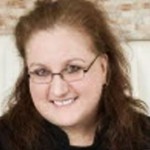 For National Seafood Month, Sundial Chef Criss Menassa chose to feature her favorite and most flavorful dishes as weekly specials for guests dining at Sundial Beach Resort and Spa's Sea Breeze Café. We invite you to dine with us for "Seafood Saturday" during the month of October, dedicated to seafood cuisine.
Chef Menassa has been preparing culinary masterpieces for more than 17 years at Southwest Florida's leading restaurants. Her flavorful dishes are inspired by her Mediterranean background, and seafood is one of her many culinary specialties. Below are the various weekly 'Seafood Month Specials,' Chef Menassa will be serving.
WARNING: Viewing the entrees photographed below, may cause your mouth to water!
Fish & Chips
Atlantic Cod, Beer Batter Dipped, Served with Crispy Fries, House Slaw, Lemon Wedges, Sauce Remoulade and Malt Vinegar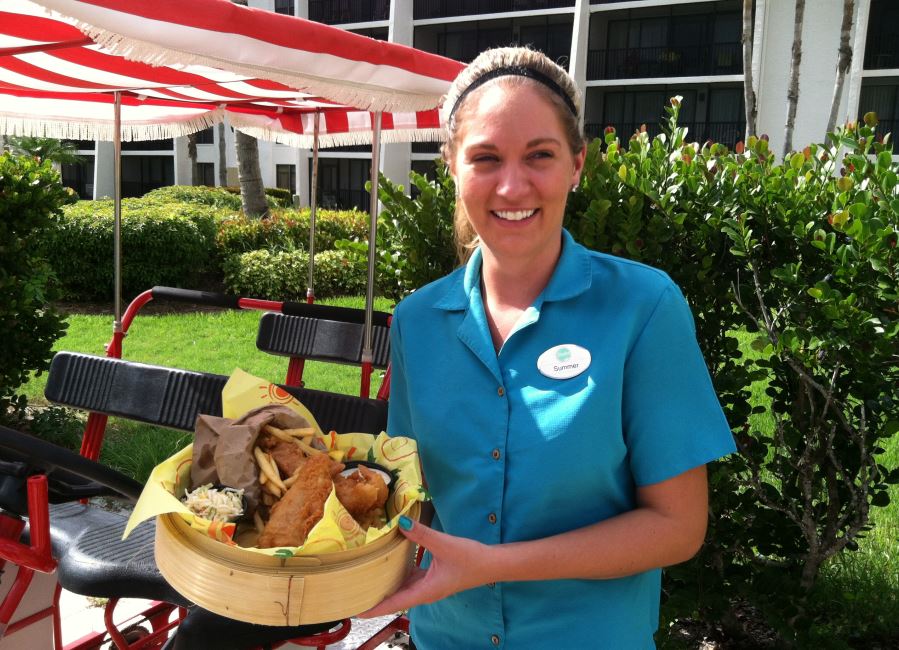 MAHI-MAHI
Local Caught Mahi-Mahi Grilled, Atop Artisan Green & Chopped Kale Salad, with Hearts of Palm, Fresh Berries, Onion, Cilantro, Bell Peppers, Pinapple Segments and Crumbled Feta Cheese in a Native Orange and Honey Vinaigrette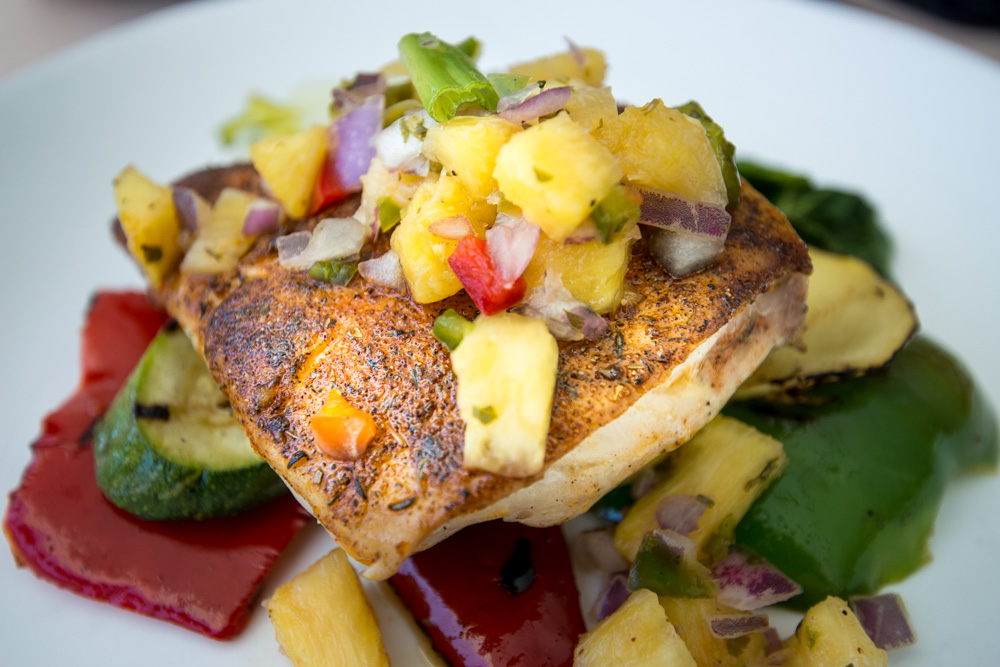 CRAB STUFFED FLOUNDER
Crab Stuffed Flounder Roulade, Roasted Fingerling Potatoes, Sautéed Grape Tomatoes, Sauce Nantua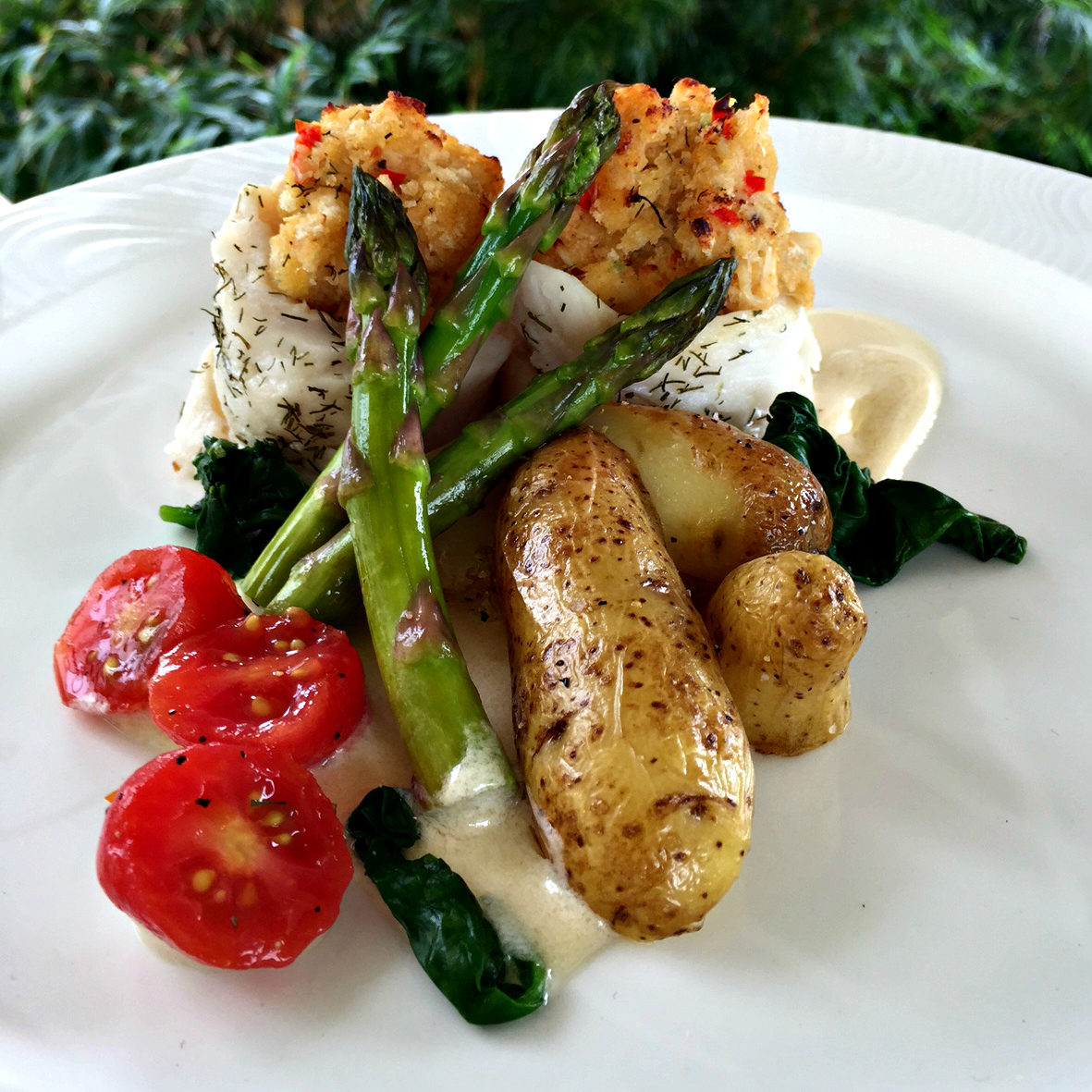 SURF & TURF
6-oz Harris Ranch Filet of Beef, Florida Lobster Filled Shrimp, Red Wine Reduction and Shallot Butter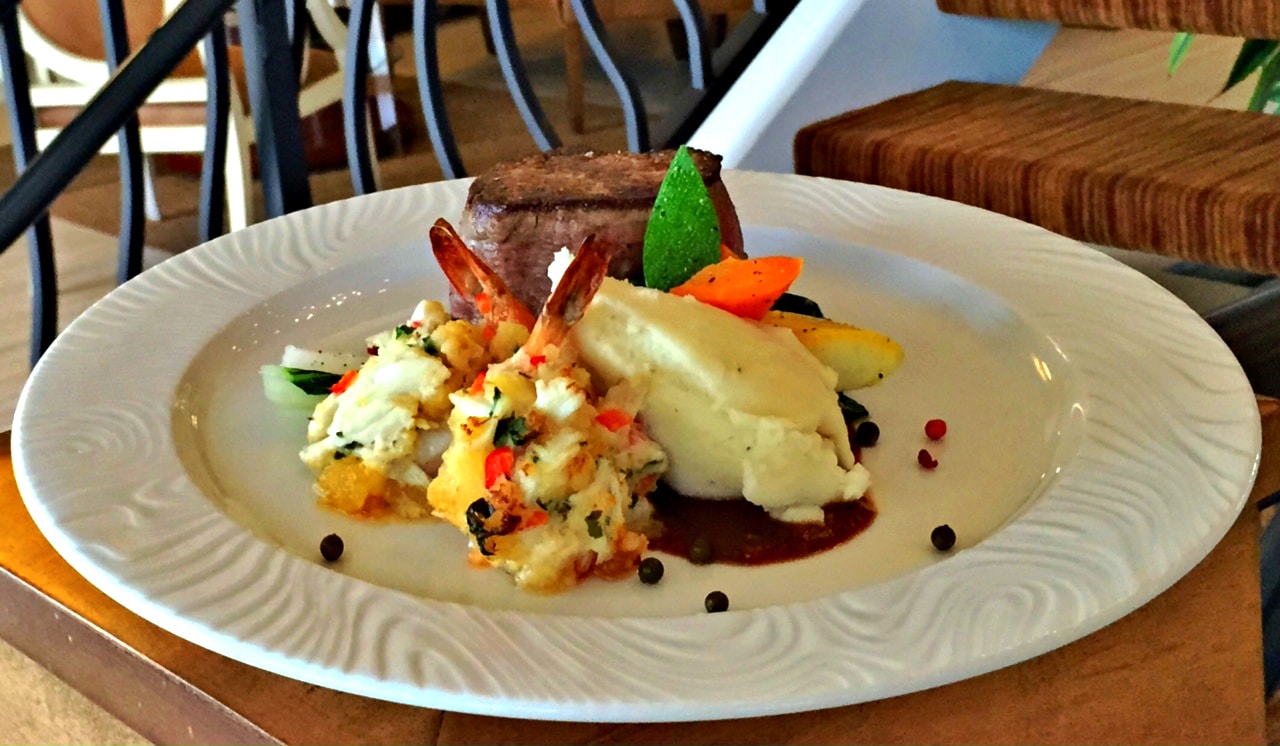 To indulge in more of Chef Menassa's culinary creations, come stay with us and enjoy a menu of delicious island delicacies offered at the Sea Breeze Café. Book your stay online, today!