Treat Dad to Father's Day Whole Hog BBQ at Sundial
Give dad a break from barbecue duty on his special day and reserve a spot at the Father's Day Whole Hog BBQ at Sundial Beach Resort & Spa on  Sanibel Island.
Treat dad to slow-roasted, hand-carved pork and a selection of perfectly paired side dishes during our evening event at the Sea Breeze Café at Sundial. The Father's Day Whole Hog BBQ is scheduled from 5-10 p.m. on June 19.
Take advantage of the long daylight hours and enjoy the view overlooking the Gulf of Mexico as you celebrate your father and what he has meant to you.
A night of great food and good company is a much better gift than another necktie. Dads are notoriously difficult to shop for, but barbecue always hits the spot.
Have It Your Way
The event features a build your own pulled pork sandwich station. Choose from warm flour tortillas, brioche buns or cornbread for your sandwich foundation. Pile the pork high and then choose from our signature barbecue sauces: Honey BBQ, Thick & Spicy or Southern Gold.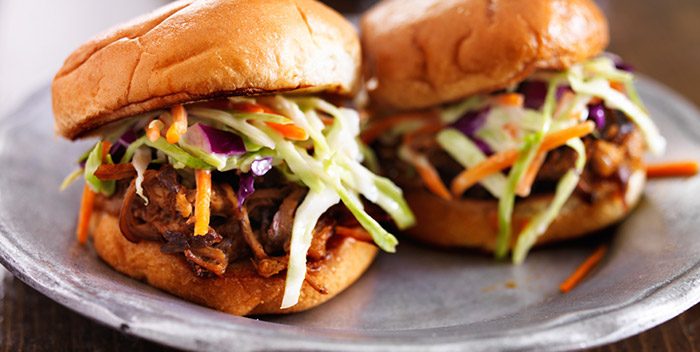 Something On The Side
Side dishes make a meal. Often overlooked, the sides at the Sundial Father's Day Whole Hog BBQ are made with the same care and attention to detail that the entrée gets.
We have paired our succulent hog with some great barbecue sides including, Crunchy Cabbage Cole-Slaw, Loaded Baked Potato Salad, Smoky Mac N' Cheese, Southern Style Collard Greens and Flash Fried Tortilla Chips with Jalapeno Cheese Sauce.
Get your seat now for an unforgettable celebration of dad for only $19.95 per person.
Wine and cocktails are available at an additional cost. The Sea Breeze Café's regular menu is available as well.
For information about Sundial contact us today. Reservations for the Father's Day Whole Hog BBQ can be made here.