Cinco de Mayo Tournament and Upcoming Pickleball Events
We have had a BUSY month of fun and sun on the pickleball courts. We began the month with our Cinco de Mayo tournament and just wrapped our first-ever Sundial It Up Pickleball Festival.
Our Pickleball Membership is booming and a number of our members played their first tournament this month, with several taking home medals!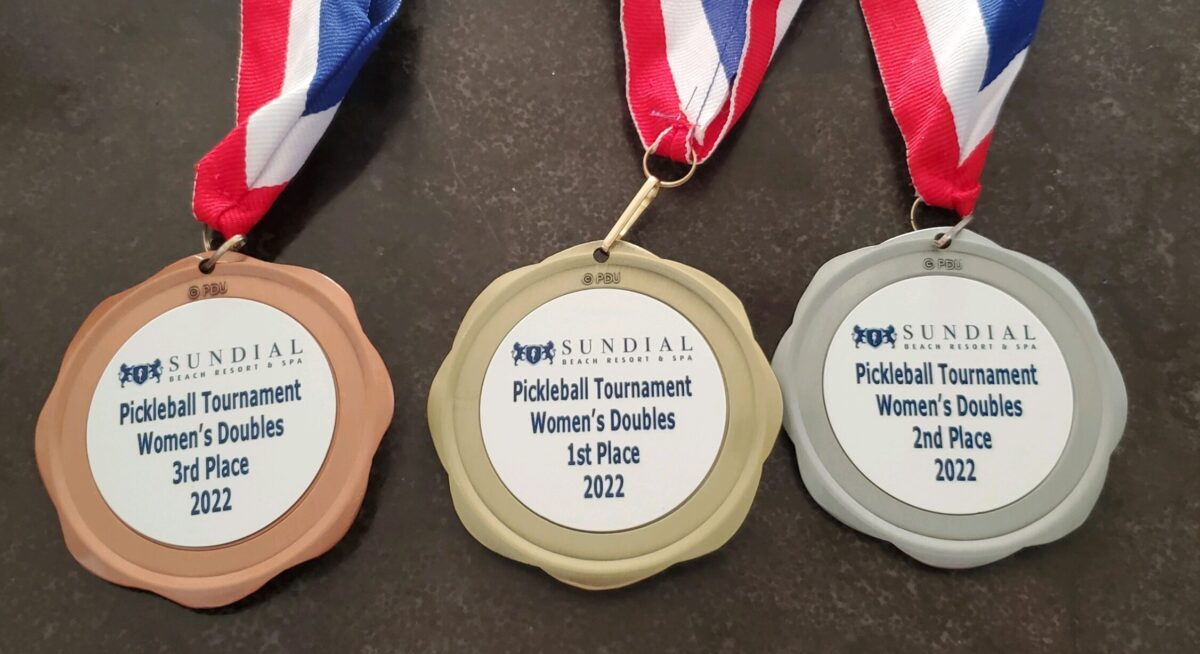 If you missed our May events, have no fear! We have even more amazing pickleball events lined up for the rest of the year.
Sundial It Up Pickleball Camps
Every month, through the rest of the year, we are hosting a 3-night Sundial It Up Pickleball Camp. Book your stay and enjoy 3 days of play, skill instruction, and plenty of time to enjoy the resort and the island!
Upcoming Camps:
July 12-14 (room check-in July 11, check out July 14)
August 16-18 (room check-in August 15, check out August 18)
September 13-15 (room check-in September 12, check out September 15)
October 11-13 (room check-in October 10, check out October 13)
November 8-10 (room check-in November 7, check out November 10)
December 13-15 (room check-in December 12, check out December 15)
Book your camp package by calling 866.565.5093, select option 1.
Round Robins & Live Entertainment
Hit the Sundial courts for our regularly scheduled round robins! Players will enjoy fun, rotating play, followed by a complimentary drink and live entertainment at Turtle's Tiki Bar.
Cost: $15 (members) or $30 (non-members) includes a drink ticket for Turtle's Tiki Bar
Register by calling 239-395-6037 or emailing josh.jeffcott@sundialresort.com.
May 30
June 9
June 21
July 19
August 9
September 5
September 27
November 24
December 22
Tournaments
Are you in it to win it? Mark your calendars for these upcoming pickleball tournaments! Register now for our summer and early fall tournaments.
RED, WHITE, & BLUE CLASSIC – June 30-July 2
Register here  Book your room here 
MEN'S SANIBEL ISLAND SUMMER BASH – July 30
Register here  Book your room here 
WOMEN'S SANIBEL ISLAND SUMMER BASH – August 27
Register here  Book your room here 
DINK FOR PINK 2022 – October 27-29
Register here  Book your room here 
MARTINA KOCHLI PICKELBALL TOURNAMENT – November 18-20
Details to follow
SUNDIAL IT UP PICKLEBALL FESTIVAL – December 1-3
Details to follow