Sundial Adopt-a-Beach Results
In 2017, Sundial participated in the inaugural Sanibel-Captiva Conservation Foundation (SCCF) Adopt-a-Beach program. By participating in this program, we helped to protect nesting environments for both sea turtles and shorebirds by sponsoring the study of the parcel of beach directly in front of the resort centre.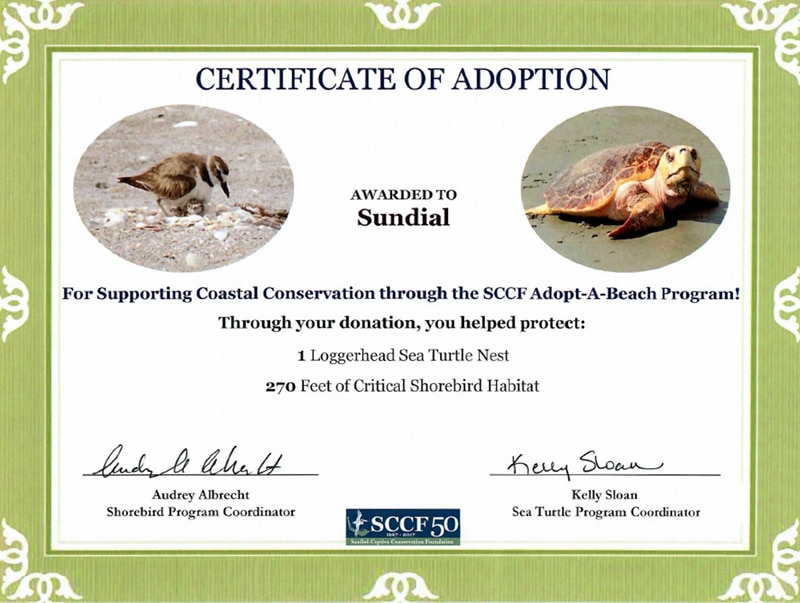 Last year was a record-breaking year for turtle nests on Sanibel Island, with a total of 684 island nests.
In front of the resort center, SCCF documented 1 turtle nest and 4 false crawls (marks indicating a turtle has crawled up the beach and circled back to the water without laying eggs). In addition, thanks to this protective effort, SCCF was able to satellite tag several sea turtles allowing for future study and monitoring to help guide overall turtle conservation efforts. We're excited to announce that one of our very own Sundial false-crawl turtles was able to be tagged and is now a part of the monitoring program!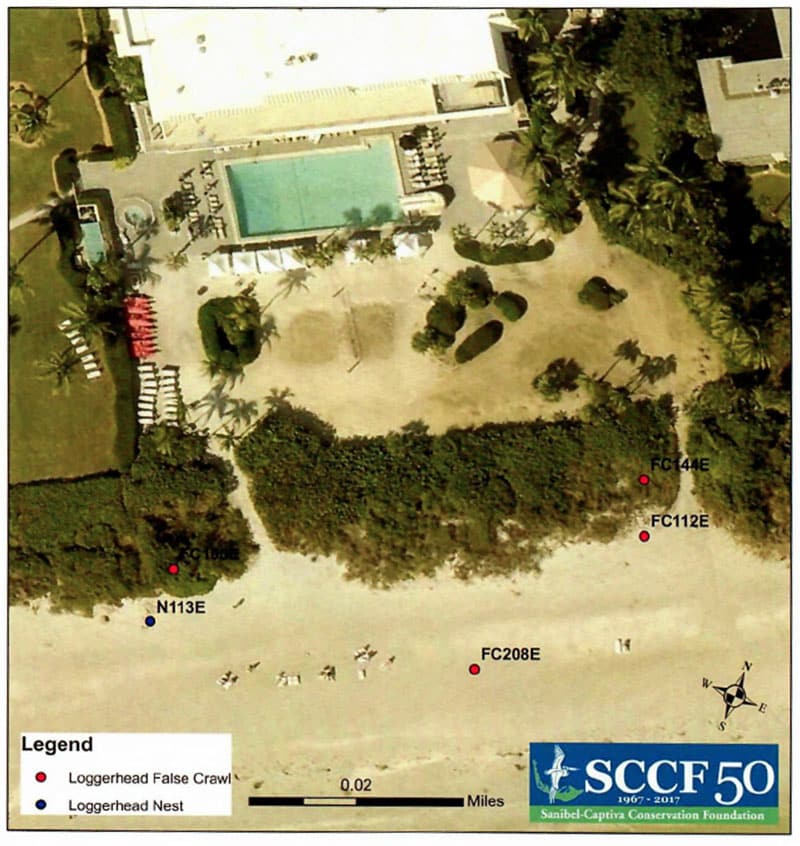 It wasn't just the turtles that were being watched this year. Sundial's beach parcel played host to Snowy Plover and Wilson's Plover nests, providing a safe habitat for the shorebirds.
We look forward to continuing to work together with SCCF to help wildlife on our sanctuary island.